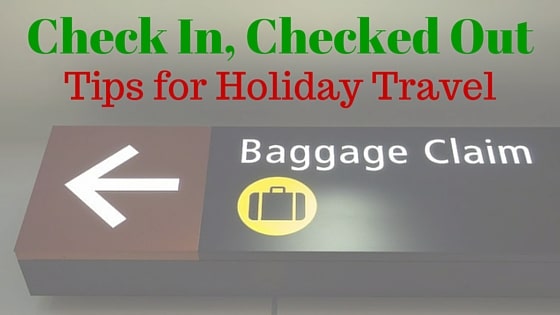 Late last month, the U.S. Department of Transportation stepped in to issue new guidance regarding ecigarettes on airplanes. The new Interim Final Rule prohibits passengers and crews from storing their mods in checked baggage, meaning that those who love to vape will have to bring their ecigs aboard in carry-on luggage.
This shouldn't be a difficult rule for most vapers to follow. The FAA had previously recommended earlier this year that carriers require ecigs be carried only in airplane cabins, notes the DoT release announcing the rule change. In addition, the International Civil Aviation Organization also updated its rules in June, prohibiting ecigs in checked bags and disallowing those with ecigs from recharging their batteries while aboard. The announced policy change also aligns the DoT rules with the ICAO's policy, and should create a safer flying experience for everyone in the skies.
The DoT's move comes following a number of incidents – including several in recent months – where ecigarettes that were stashed in checked luggage beneath the aircraft resulted in explosions or fires, putting the crew and passengers at risk. Generally these have been due to careless packing – instances with checked batteries that were improperly turned off or that short circuited for one reason or another, according to NBC News.
With changes in air travel in mind, it's a good time to discuss again the best practices for flying with your ecig and favorite eliquids. Check out our top tips below!
Handy Vaping Tips for Air Travelers
Store all of your eliquid bottles in a 1-quart bag. This is the same bag that you need to use for any other carry-on items, like toothpaste, shampoo or any other liquids, so don't pack them separately and think you can carry two bags through the checkpoint.
All of your eliquid bottles must be 3.4 ounces or smaller. This means that our 12 mL and 30 mL bottle sizes are perfectly acceptable. But check-in your 120 mL bottle and any reserves you are taking with you.
Disconnect any cartomizers, atomizers or tanks from your battery – these can still contain traces of eliquid, even if you emptied them before you get the checkpoint. Stowing them in the same bag as your eliquids will help prevent any issues with security.
Speaking of disconnecting your batteries, keeping your batteries together with your charger will prevent you from landing at your destination and looking for where you placed your charging cable. A handy carrying case is best, as it offers protection for your batteries inside, but you can also place them in a separate re-sealable bag to keep them all together, as well.
If you'll be traveling abroad, make sure to check the local laws at your destination for the legal status of ecigarettes. Vaping360 has posted a handy, interactive legislation map to help you find out what the laws are in countries all around the world.
Follow the rules and our tips above, and you won't run into any turbulence in your travels. And don't forget to stock up on your favorite gourmet eliquids before you go! Happy holidays and safe travels.