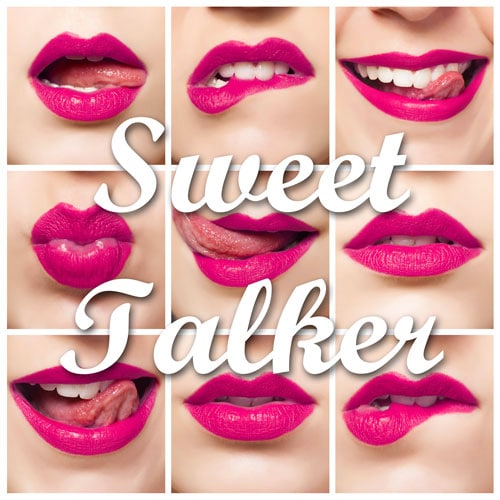 It's about time for another new Pink Spot Vapors eJuice flavor! In honor of Valentine's Day, we've rolled out one of the juiciest new flavors of the New Year.
Sweet Talker is specially formulated to taste like one of your all-time favorite classic candies. Can you guess which one? The feedback on our newest eJuice flavor is amazing. Try it for yourself and let us know what you think!
Who can resist a Sweet Talker?
Don't forget to check out these other Pink Spot eJuice flavors that are perfectly enticing for some festive Valentine's Day celebrations:
Pssst: Take our quiz to find out which one is your perfect match!
____________________________________________________________________
Don't forget:
15% off all eJuice online orders  
Thursday February 12th – Sunday February 15th.
Use code: Valentine15
&
Buy one 30ml, get a 12ml free  
In store only – Friday (Feb 13th) & Saturday (Feb 14th).
Buy a bottle for you, and get a free one for your Sweetie.
Limit: 1 free bottle per person