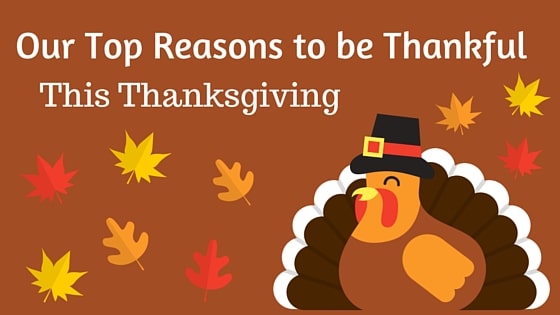 As you get ready to pack your bags for the airport or load up the car to visit friends and family this Thanksgiving, it's worth taking a moment to think about all that you're thankful for this year. Maybe you landed that big promotion you'd been chasing after, or perhaps you welcomed a new bundle of joy into your lives. There are many things to appreciate in each of our lives for so many different reasons. Here at Pink Spot Vapors, we wanted to take a moment to run down just a few of the reasons that we appreciate vaping during this thankful season.
Better Breathing
Switching to ecigs after years of smoking is like coming up for air after being underwater for a long time. As the toxins, tars and other gunk start to work their way out of the lungs, each breath is cleaner, fuller and more productive. You don't wake with that smoker's cough any more, and you don't find yourself winded after taking the stairs nearly as often. Don't forget that your wallet is breathing easier, too, as you spend far less money keeping fresh ejuice in your ecig than you do buying pack after pack or carton after carton of those nasty cigarettes.
Smell and Taste
Speaking of breathing, take a moment to stop and smell the roses – literally. They smell so much better now that your nose isn't continually stifled by the stench of cigarette smoke. Not only do flowers smell better, but the fresh morning air smells cleaner and – best of all – the wafts of food cooking at your favorite restaurant or your own kitchen smell better. Plus, as you may know, scent and taste are very connected tastes, and after quitting you'll also find that you can taste some of the finer notes and subtle flavors of your favorite foods that you may have missed during your smoking days, making that Thanksgiving dinner all the more delicious!
Healthier Lifestyle
All of this is without even mentioning that a life without cigarettes is an overall healthier option all around. Besides the benefits to your lungs and your senses, there's the reduced risk of many different types of cancers that cigarettes are known to cause. Every day spent not smoking is a day closer to reducing your risks back to life before you started puffing cigarettes. In fact, studies show that there are tangible health improvements all throughout the post-smoking period, like the 50 percent reduction in heart disease risks after a year compared to a smoker, or a near non-smoker risk level for a stroke after five to 15 years, according to the CDC.
More Comfortable
Thanksgiving often falls near the start of the snowy and cold season through most of the country, leading into blustery conditions that are awful to go outside and smoke in. Now with vaping, you can stay comfortably inside and enjoy your favorite ejuice without having to bundle up and stand in the cold – at least in many states. Plus, if you vape in your home, you're left only with a subtle hint of your favorite flavor in the air, not the stench of snuffed cigarettes and stale smoke.
Delicious Flavors
Speaking of flavors, there's SO MANY to choose from. At Pink Spot Vapors, we offer more than 100 flavors, ranging from sweet to sour, tangy to tart and smoky to mellow. Plus, many of our great flavors are available "On the Rocks" with a bite of refreshing menthol that gives our customers even more combinations to choose from. With food flavors, drink sensations and tobacco tastes, we've got a gourmet eliquid flavor for every palate's preferences.
Our Customers
Lastly, we're especially thankful for you – our customers. We celebrated our sixth year in business this year, and in the passing seasons we've gone from a small start up to a full-blown vaper's destination, with two stores serving all of our local customers in Las Vegas and shipping ecigs and accessories, great mods and our signature ejuice flavors to buyers all around the world. We're incredibly grateful for your support, and look forward to even more innovation, new tastes and new experiences in the years ahead.
From our family to yours, have a happy and healthy Thanksgiving!