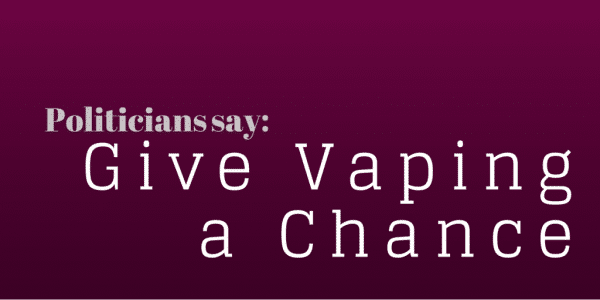 In early December, a group of politicians banded together to speak up in defense of e-cigarettes. The group which was spear-headed by Speaker of the House, John Boehner, wrote a letter of concern to the Department of Health and Human Services and the Food and Drug Administration – urging them to be lenient with newly proposed regulations on e-cigarettes. Earlier in 2014, the Food and Drug Administration proposed that cigars, e-vapor products, and other tobacco products be subjected to seemingly harsh regulations.
Their letter explained their concerns that the new regulations would impede innovation of new, healthier nicotine products while also creating difficult and unnecessary hurdles for companies that manufacture e-cigarette products.
The proposal appeared to target e-cigarette products specifically. Speaker Boehner says in the letter "This is a critical issue, and we request that manufacturers of [e-cigarette products] have the same market entry opportunities as manufacturers of cigarettes."
The letter, which aimed to raise support for healthier alternatives to cigarette smoking, was signed by Boehner, as well as Majority Leader, Keven McCarthy and Chairman of Energy and Commerce Committee, Fred Upton.
So what does all of this mean for those of us who have benefitted from switching to e-cigarettes? It's great news that an industry which aims to provide healthier alternatives to smoking has finally received recognition and encouragement from law makers and politicians. Boehner's letter opens the doors for real discussions and support for innovative products and healthier alternatives to smoking cigarettes.
Read Boehner's full letter below: