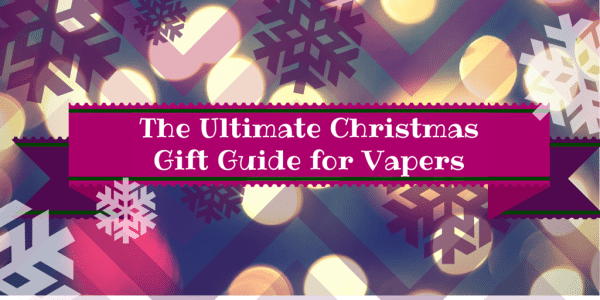 There are just a few weeks left until Christmas! Whether you are making a list of Santa or you're doing some shopping of your own, Pink Spot Vapors is a great place to gather all of your gifts for any of the vapers in your life. E-cigarettes and e-juice are on the top of the list for Best Christmas Gifts of 2014!
Whether you're looking for some stocking stuffers or you're helping a friend make the switch, an e-cigarette themed Christmas sounds like a good deal to me! Here are some things that we recommend for the vaper in your life:
Starter Kit
Maybe you know someone who has mentioned trying vaping instead of smoking analog cigarettes. It's a step in a healthier direction and it'd be amazing for you to help them out. Set them up with a starter kit and they'll owe you big time. Each kit comes with the basics for new vapers. Don't forget the juice! If you're looking for a few easy stocking stuffers, try the disposables.
eJuice
The best thing you can do for your vaping friend or family member is set them up with a whole ton of eJuice. Check out our list of holiday eJuice for some recommendations. With a Sample 4 Pack, you can ensure that they have a nice selection of all sorts of delicious flavors (hand-picked by you!). Or, find out their favorite all day vape and stock them up on that. Browse some best sellers to get an idea of what other vapers are loving.
Accessories
For the well-seasoned vaper, you can get more creative. I love these vape bags for all your eCigarettes. They are great to keep organized on the move, while providing easy access to juices and eCigs. Also check and see if your vaper has a car charger, coils, and spare batteries. They're great stocking stuffers!