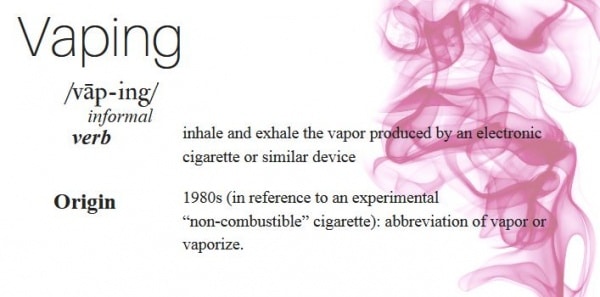 Hey vapers! Our culture is catching on in a big way – even the Oxford Scholars are taking notice. Every year a bunch of dictionary editors (did you even know that was a job? I didn't…) get together and debate about which word they think made the biggest impact. They use programs to surf the web and figure out which words were used around social media and in blogging the most frequently and enthusiastically – and a team of lexicographers, editors, and consultants make the final decision as to which of those words made the biggest impression upon America.
This year it came down to a tight race between "bae" and "vaping". Sorry bae, but vaping is the newest Oxford Dictionary Word of the Year! Last year's word of the year was "selfie". Before that we saw words like "unfriend", "locavore", and "podcast".
According to the research done by the Oxford Scholars, the use of the word "vaping" more than doubled in 2014! It's a huge step for vapers everywhere to be recognized on such a huge level. We'd like to think we're one step closer to making a huge difference.
Happy Thanksgiving and most of all,
Happy Vaping

!